Come & Feel The Difference
Montessori Children's Community fosters independence, confidence, critical thinking abilities and creativity in a warm and welcoming environment. Our hands-on, 'whole child' approach supports each student's unique qualities and individual learning style for a learning experience that's compelling, effective and fun!
⭐ Experienced Faculty
⭐ Love & Care
⭐ Hands-on Learning
⭐ Low-student to teacher ratio
⭐ Innovative Learning
⭐ Elementary and Middle School
Now offering programs for children ages 3-14 years old. Spots are filling up fast, don't wait!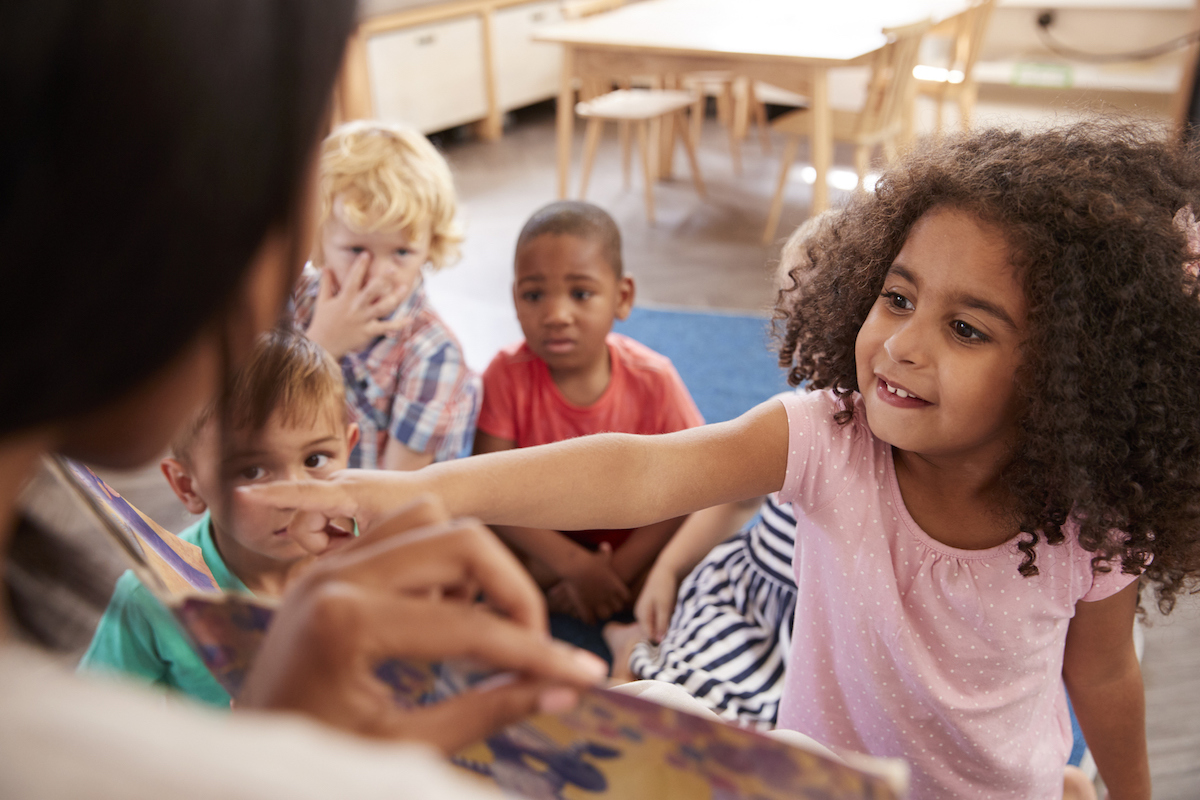 The Head of School's Message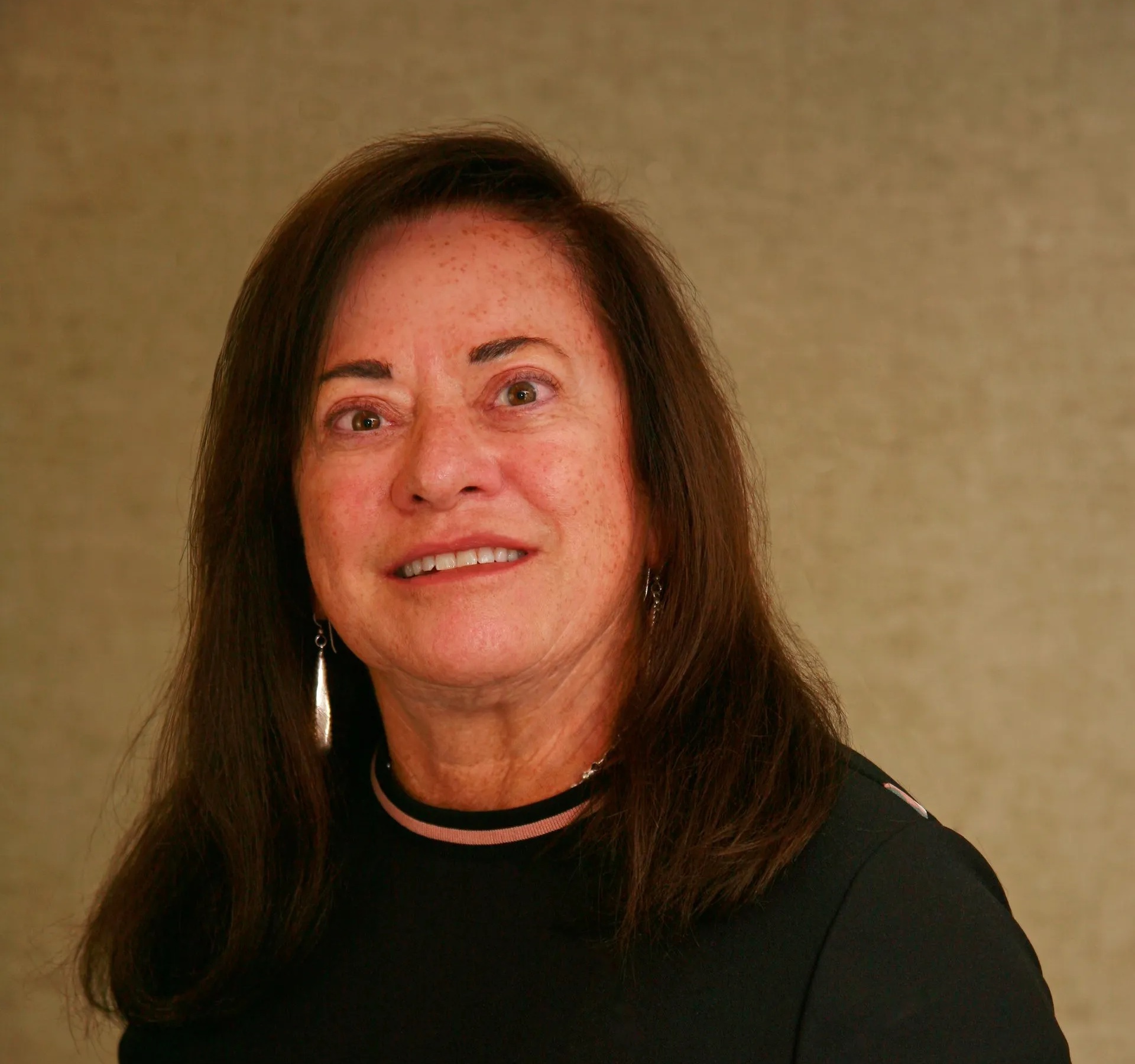 Terri Modic
Head of School
Thank you for taking the time to learn more about Montessori Children's Community. Each day at our school is an exciting new opportunity to enrich the minds of our students, and we hope your child will join us.
Montessori Children's Community welcomes students regardless of race, gender, national and ethnic origin, and is non discriminatory in all our policies. We accept children between the ages of 3 and 14 years old.
There are no specific academic entrance requirements; however, we base admission decisions on many factors, especially your child's age and suitability for our program.
Please contact us regarding availability for your child, and to schedule your personal tour of our school. We will be happy to answer your questions and provide additional information about our educational programs.
Kind regards,
Terri Modic
Head of School
About Us
Since 1991, Montessori Children's Community has been dedicated to the enrichment of children. Based on the philosophy and methodology of Dr. Maria Montessori, Montessori Children's Community started with a Children's House program. Over the past 28 years, under the watchful eye of School Head, Terri Modic, MCC has carefully developed each program. Today we offer a morning Children's House program, an All Day program, a Lower Elementary Program, an Upper Elementary Program, and a Middle School Program.
Our staff is dedicated to providing the best education possible for every child. When it is time for our students to leave our "community" and attend other schools, they are prepared academically and are also socially and emotionally confident. Being part of a nurturing community has allowed our students to develop strong interpersonal skills, moral awareness, and a sense of commitment to making a global contribution. Our programs allow children "to learn how to learn". It is through the completion of each program that children can get the full benefit of a Montessori Children's Community education!
Our Staff
Our teachers are what make every day special for our children. Our teachers are creative, understanding, and passionate. They work with families to create every child's own success story.
+ Mrs. Terri Modic, School Head and Head Teacher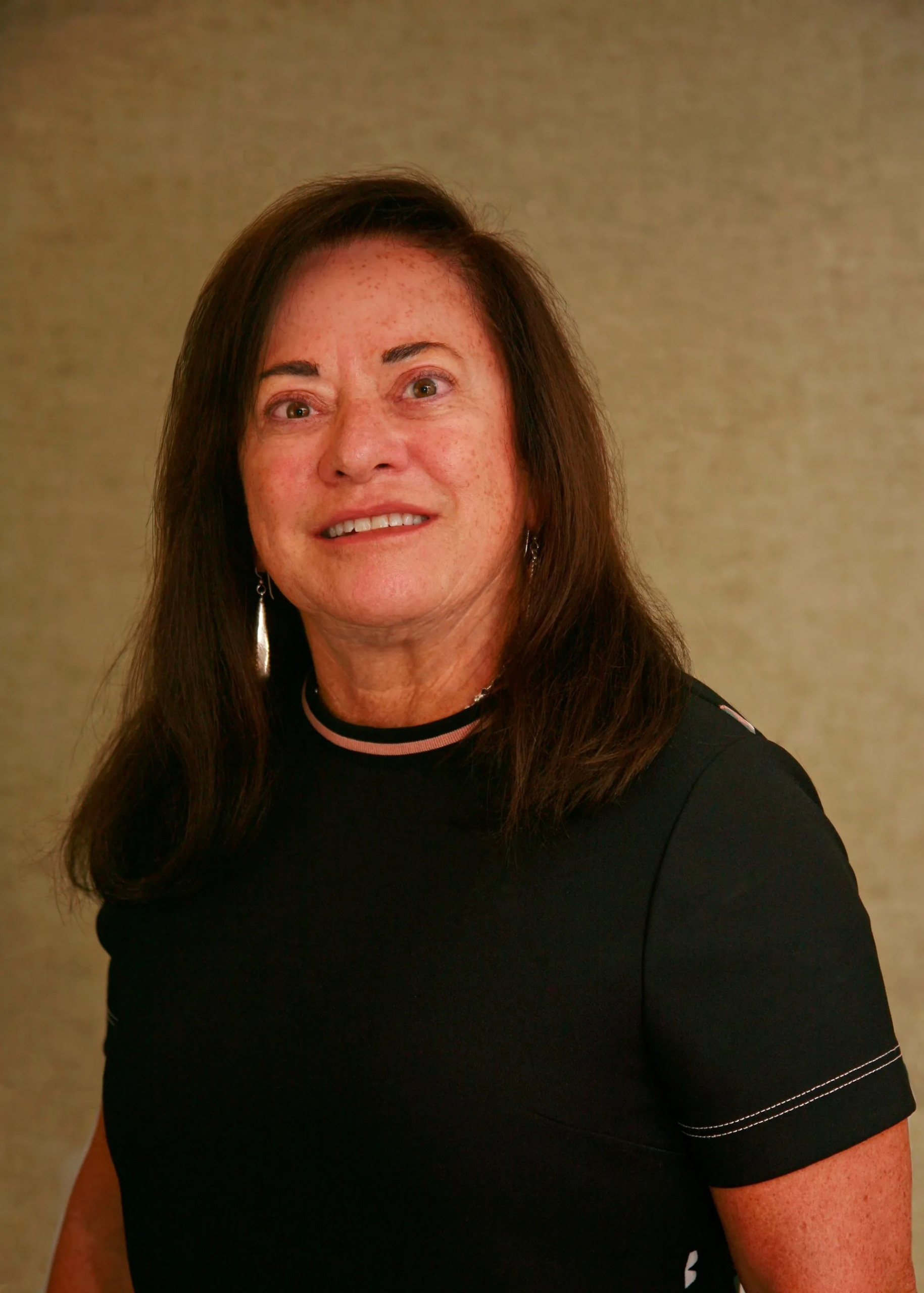 School Head and Head Teacher in the Half-Day Children's House
Terri is the School Head and the Head Teacher in the Half-Day Children's House. Terri holds Pennsylvania Private Academic School certification in Early Childhood Education (ages 3-6) and in Elementary Education (grades 1-6) as well as well as School Management Certification from the American Montessori Society. Terri received her Early Childhood Montessori teacher training from Xavier University in Cincinnati, Ohio and her Lower Elementary Montessori teacher training from The Center for Montessori Teacher Education in New Rochelle, New York. She earned her Master's in Education from Xavier University. Terri founded Montessori Children's Community and has served as its School Head since 1991. She has been a Montessori Teacher since 1973.
+ Mrs. Carmen Blanco, Head Teacher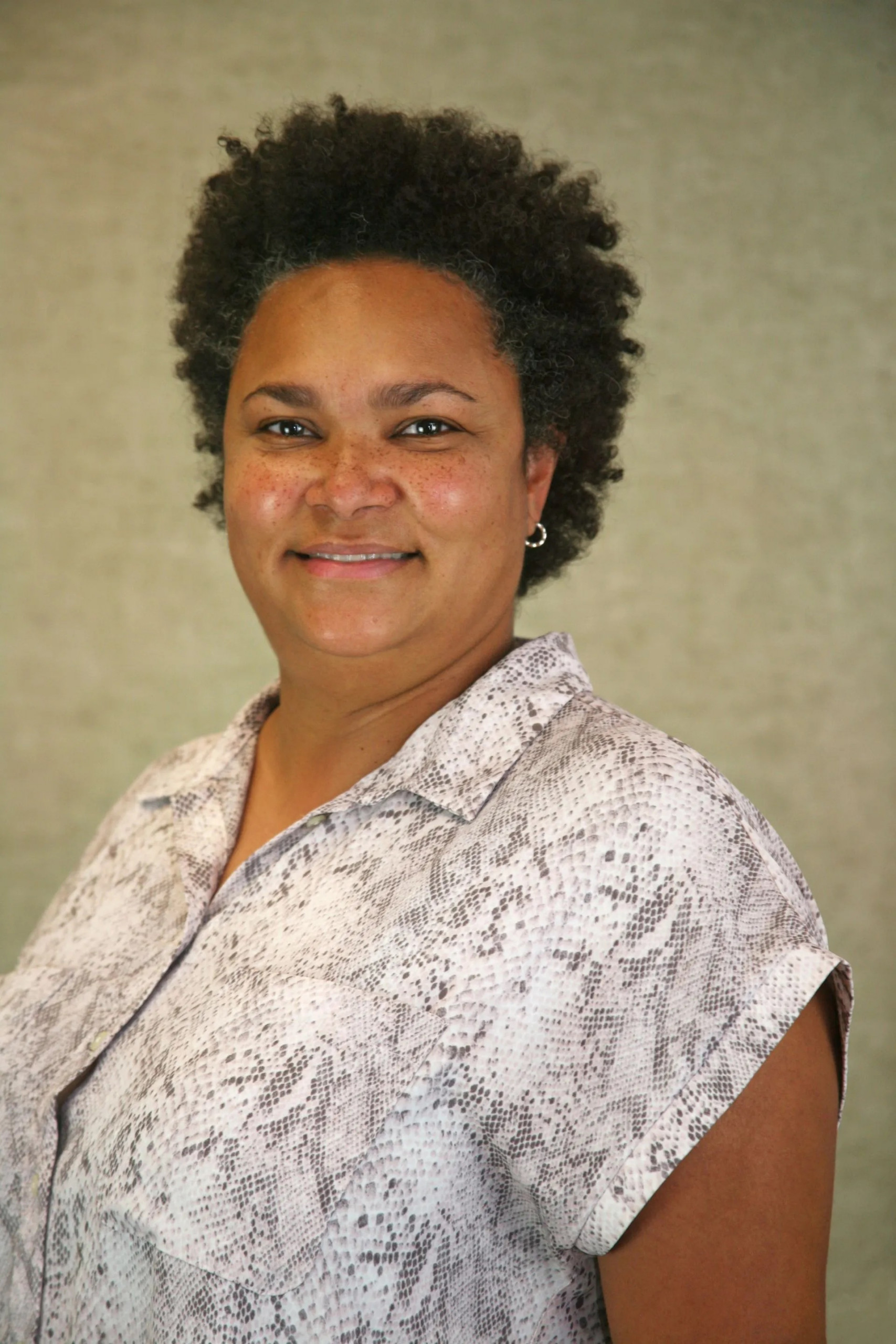 Head Teacher
Carmen is the Head Teacher in the All Day Montessori Program. She has taught for 7 years as an Assistant Teacher in both the Half-Day and the All Day Montessori Programs at MCC. Her Montessori Teacher training is through Center for Guided Montessori Studies.
+ Mrs. Becky Musial, Head Teacher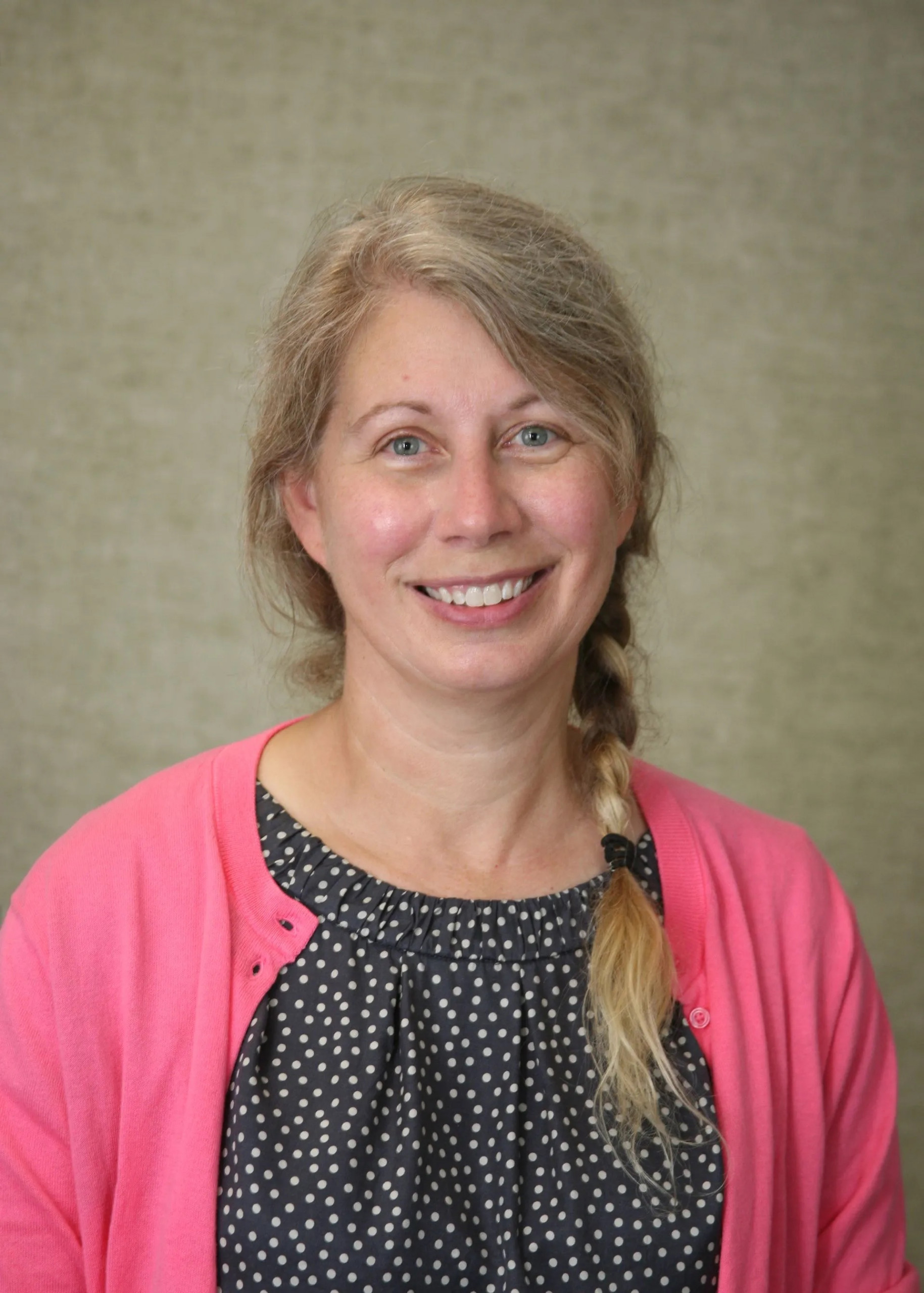 Head Teacher
Becky is the Head Teacher in the morning session. Becky holds a Master of Education in Early Childhood Education from Carlow University and a B.A. from Carnegie Mellon University, with a double major in Psychology and Literary/Cultural Studies. She has Montessori teacher certification at the 3-6 level from the Montessori Western Teacher Training Program. Becky has experience working as the Education Director and Head Teacher at the Western Pennsylvania Montessori School in Allison Park.
+ Mrs. Nicole Fitzgerald, Assistant Teacher
Assistant Teacher
Nicole holds a Bachelor's Degree in Early Childhood Education from Kaplan University. She has taught as a preschool teacher for 7 years and has also served as a daycare center director for 2 years. She has "planned, developed, and implemented developmentally appropriate curriculum to foster growth and learning in a safe, warm, and nurturing environment" as well as maintained student records and open communication with parents. Nicole will be taking her Montessori Teacher Training with the Center for Guided Montessori Studies this year.
+ Mrs. Cathy Rohrer, Head Teacher in the Upper Elementary
Head Teacher in the Upper Elementary
Cathy is the Head Teacher in the Upper Elementary classroom. Cathy holds AMS Elementary I-II certification from Center for Montessori Education, NY, Montessori Orientation Programme to Adolescent Studies from AMI/NAMTA, an AMS certified Montessori teacher instructor, and PA Private School Teacher Elementary Education K-8 certification. She holds a BSE in Electrical Engineering from Princeton University and a PhD in Materials Science and Engineering from University of Pennsylvania. Cathy returned to MCC after two years in adolescent programs in VA and FL.
+ Mrs. Kerri Shirey, Co-Head Teacher in the Middle School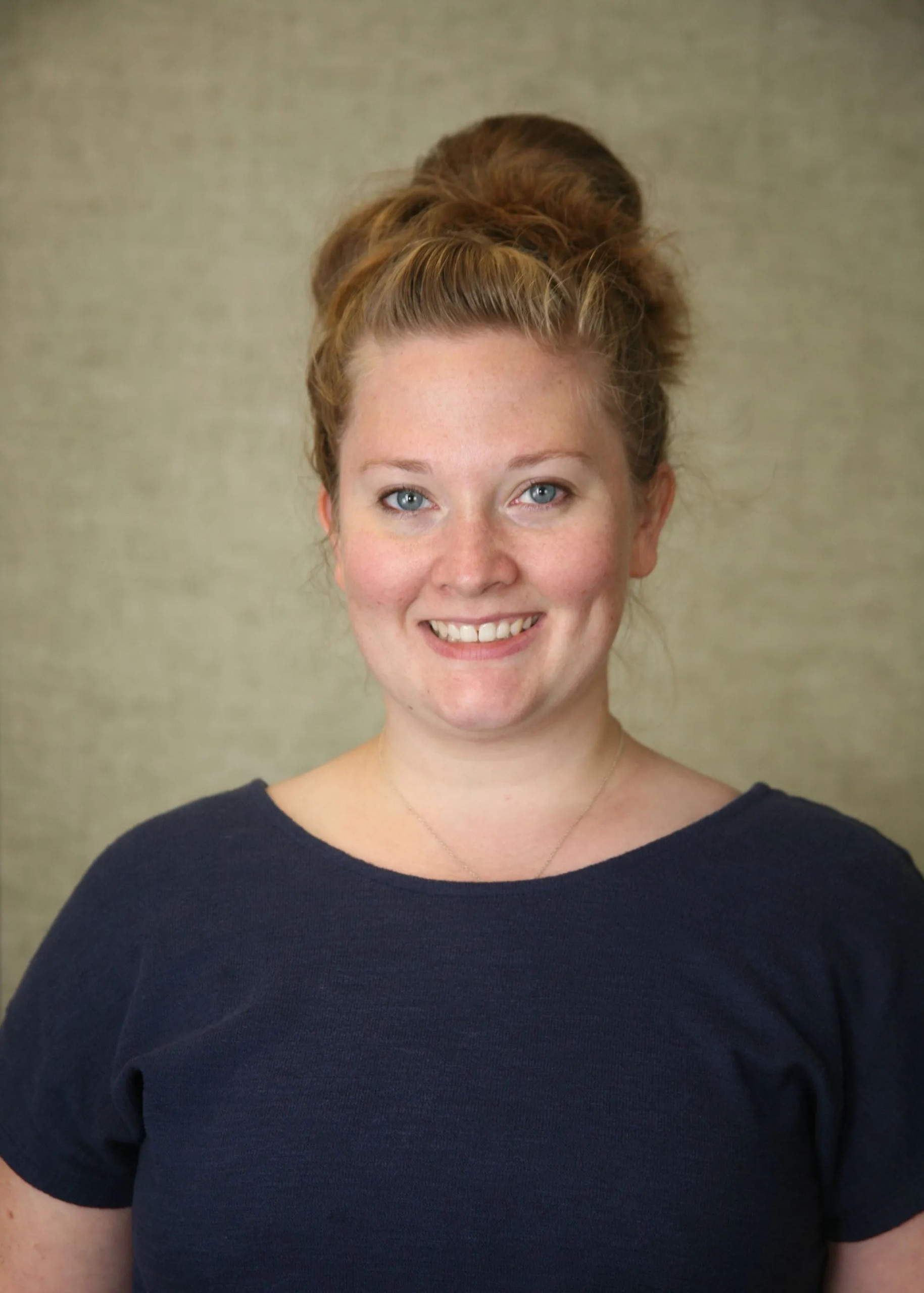 Co-Head Teacher in the Middle School
Kerri is a Co-Head Teacher in the Middle School. She received her Montessori Adolescent Teacher Training 12-18 Orientation through the Association Montessori Internationale, holds a Level II Pennsylvania Instructional Teaching Certification in 7-12 Mathematics, and has previously taught secondary mathematics at South Side High School in Beaver County, Pennsylvania from 2012-2021. Kerri earned her Bachelor of Secondary Education in Mathematics with a Minor in Educational Psychology from Indiana University of Pennsylvania. She also holds a Master of Education in Mathematics Education from University of Pittsburgh. Kerri designed and implemented action research to study motivation and application of growth mindset in the classroom during her course of studies at the University of Pittsburgh.
+ Mrs. Gloria Caceres, Spanish Teacher
Spanish teacher
Gloria is originally from Tunja, Columbia. She grew up in a musical family and picked the cello as her instrument of choice from an early age. Trained in some of the top music schools in Columbia, she came to the United States in 2003 to pursue graduate studies at Duquesne University. She has remained a Pittsburgher ever since.  Currently, in addition to her Spanish teaching duties at Montessori Children's Community, she oversees a cello studio from the renovated barn on the farm in which she lives.  She is passionate about teaching and instilling a deep respect for learning and growth through education.
+ Coach Annette Wagner-Knott, Physical Education Teacher
Physical Education Teacher
Annette is the Physical Education Teacher for the Lower and Upper Elementary Classes. Annette holds a Bachelor of Science (Honors) in Educational and Professional Studies from the University of Lancaster, United Kingdom and a Masters of Education from The Open University, Milton Keynes, United Kingdom. She was the Science and Foreign Language Teacher Year 1-12, Normanton School, Buxton, United Kingdom for 6 years and a French Teacher, at Le Club Francais, Buxton, United Kingdom for 2 years. Annette speaks Danish, English, French, and German. She is currently the Quaker Valley Tennis Junior Varsity Boys Head Coach.
+ Mrs. Amy Richert, Assistant School Head
Assistant School Head
Amy received her B.S. from Indiana University of Pennsylvania in Special Education with certifications in Special Education K-12 and Elementary Education K-6. Her master's degree in Education Leadership comes from Duquesne University with certificates to fulfill roles as Supervisor of Special Education and Principal K-12. She is currently in the process of obtaining her Montessori Leadership credential from The Center for Guided Montessori Studies.
Amy was a special education teacher at the Watson Institute and Principal of St. Stephen's/Glade Run. Most recently she served as the Vice President of Education for Glade Run Lutheran Services. In this role she oversaw Glade Run's multiple schools, therapeutic animal and horticulture programs and Autism services.
Amy resides with her husband in Sewickley, PA. Her most proud and treasured activity is being a mom to her two boys. Amy believes in serving her community and demonstrates this by serving as an elected Commissioner for Aleppo Township.
+ Mrs. Heather Wiehe, Assistant Teacher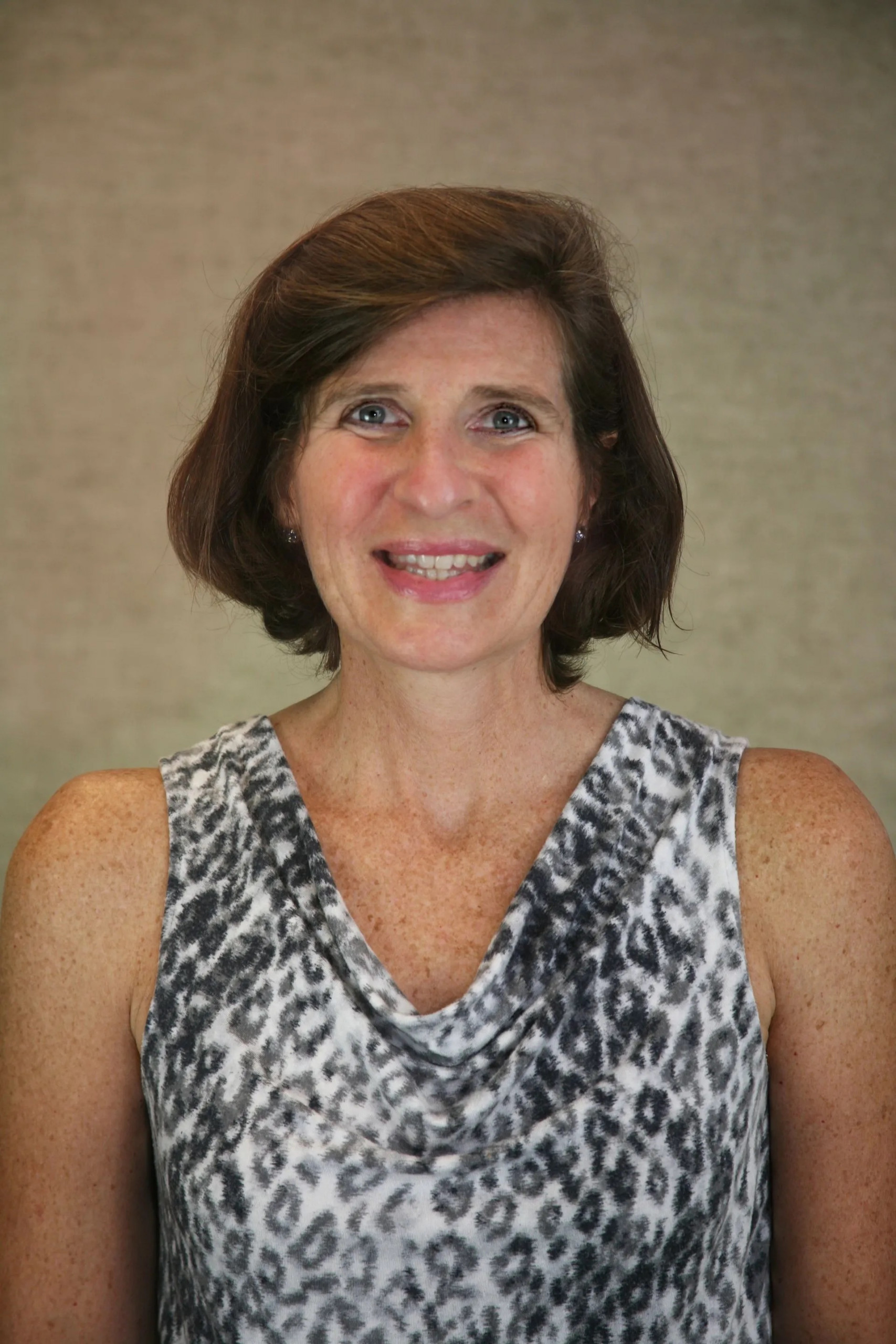 Assistant Teacher
Heather is an Assistant Teacher in the All Day Montessori classroom. She holds a Masters in Education: Curriculum and Instruction from the University of Minnesota and a Bachelor of Arts: Sociology and Anthropology from Allegheny College in Meadville, PA. She has been a Communication Skills Instructor at Robert Morris College, the Assistant Coordinator of International Field Programs for the Institute for Shipboard Education in Pittsburgh, and a Basic Writing Instructor at the University of Minnesota. Heather previously taught at the Sunshine Montessori School in Minneapolis, MN.
+ + Ms. Debbie Bosic, Assistant Teacher and Music Teacher
Assistant Teacher and Music Teacher
Debbie holds a Master of Arts in Education and Instructional Leadership with a concentration in Montessori Education. She also holds a Bachelor of Arts Degree from the University of Pittsburgh and a Bachelor of Science in Music Education from the University of Towson in Baltimore. She has been teaching for 16 years. Debbie is certified in Elementary education (Kindergarten-6th Grade) and in Music Education (Kindergarten-12th Grade). She has taught primarily in Florida and her experiences include teaching at the Imagine Charter School in Weston, Florida, Bridgegap Academy of North Miami Beach, Gardens School of Technology Arts in Palm Beach, and Palm Beach County Schools (public Montessori School). Debbie will take additional Montessori Teacher Training with the Center for Guided Montessori Studies this year.
+ Ms. Kristie Sawor, Co-Head Teacher in the Lower Elementary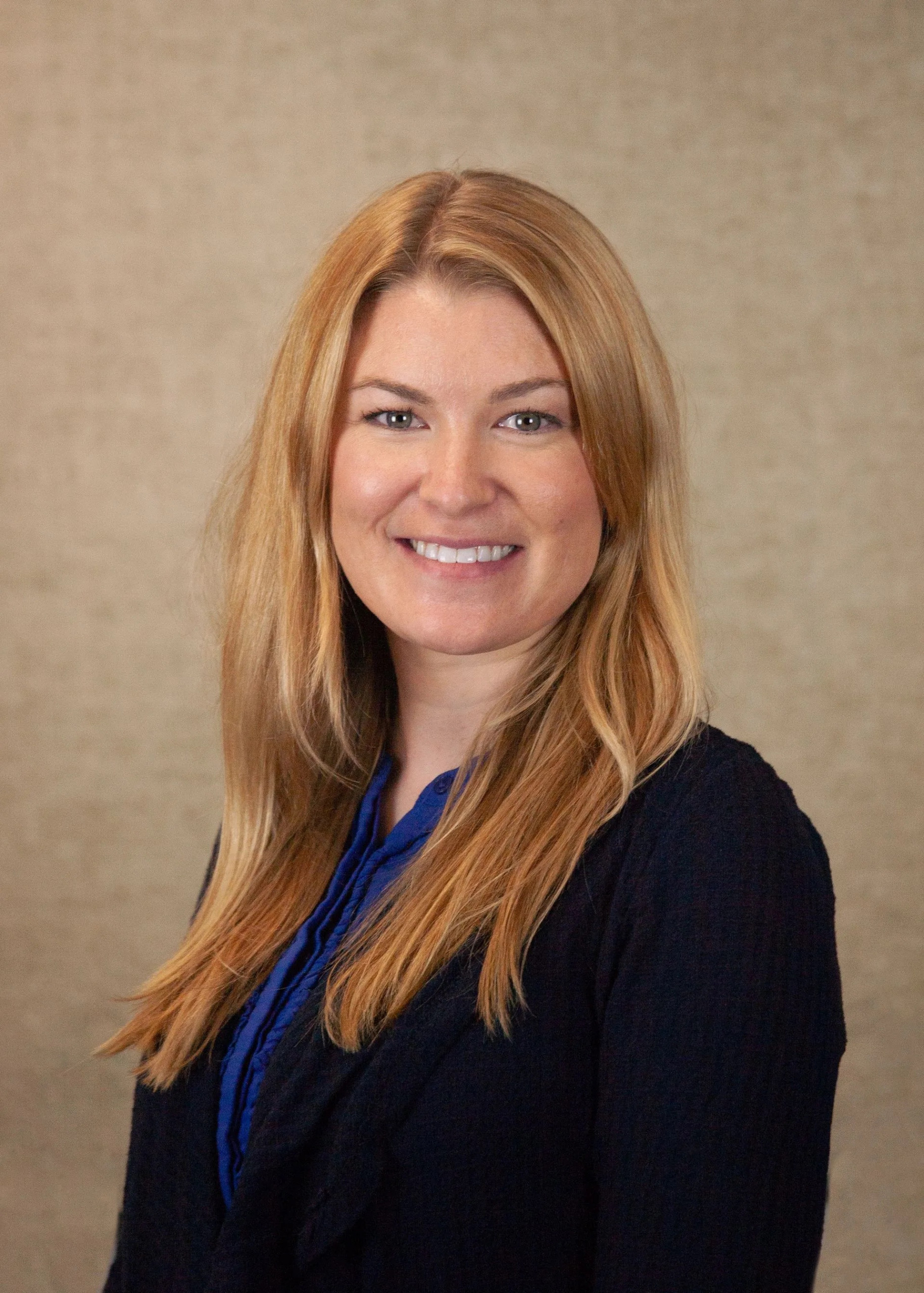 Kristie is a the Head Teacher in the Lower Elementary classroom. Kristie holds a Pennsylvania state teacher's certification (Kindergarten through 6th Grade) and Montessori certification from Montessori Education Teacher Training Consortium (METTC) in Boston, MA. Kristie is a graduate of St. Vincent College in Latrobe, PA, with a Bachelor of Science in Elementary Education and a minor in psychology. She has worked in Human Relations for Mylan, Inc., served as the Assistant Director and Pre-Kindergarten Teacher at the Children's Center, and worked as a substitute teacher in both the Quaker Valley and North Allegheny School Districts. Kristie also holds Montessori Teacher Certification at the Children's House level.
+ Ms. Tess Riesmeyer, Co-Head Teacher in the Middle School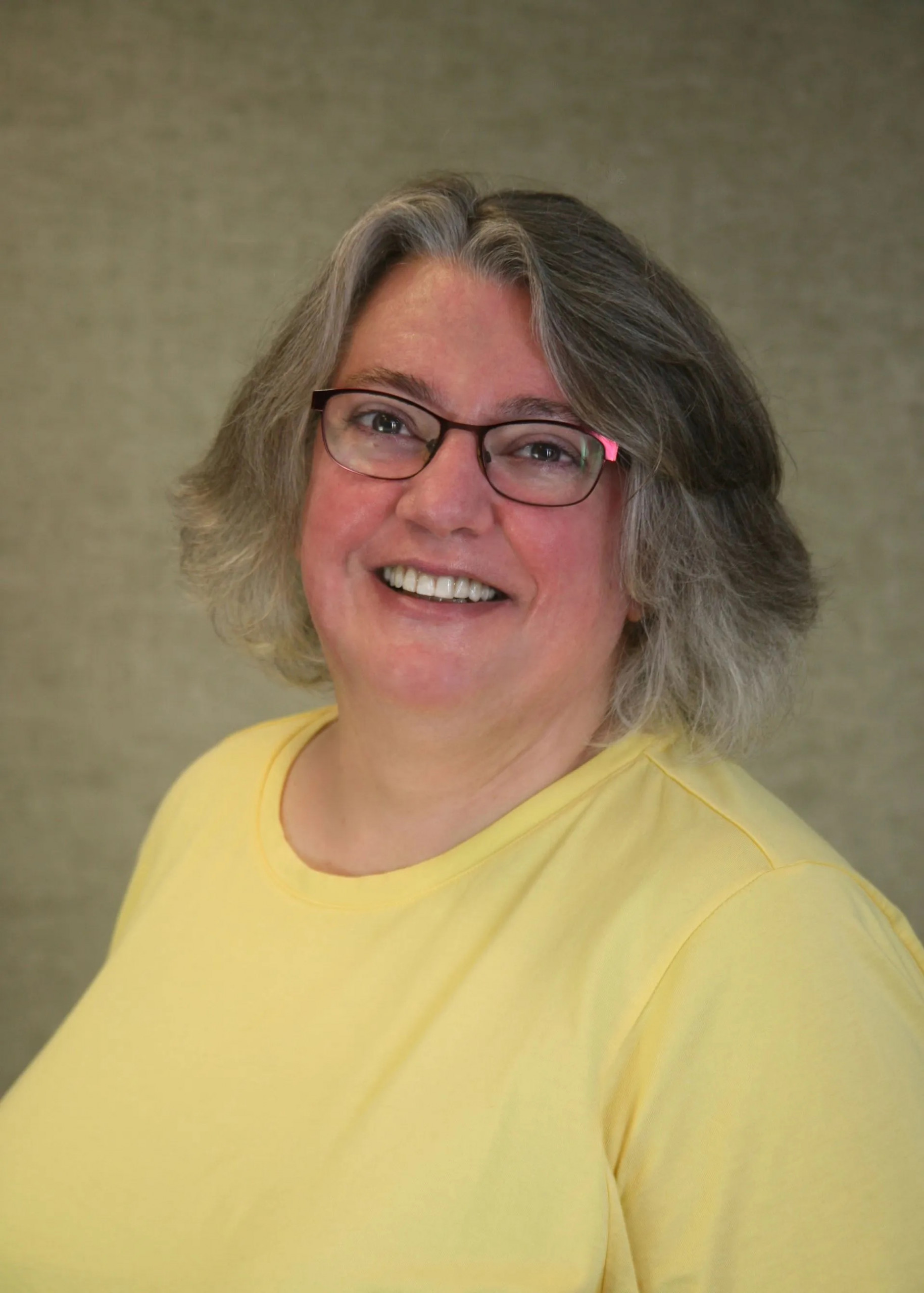 Co-Head Teacher in the Middle School
Tess is a Co-Head Teacher in the Middle School. Tess received her Montessori Adolescent training at the Montessori Adolescent Teacher Training Course at Hershey Montessori Farm School. Tess is a 1990 graduate of Allegheny College with a Bachelor of Arts in History. She also holds a Master of Arts from the University of Delaware in American History and Museum Studies (1992). She has been an adjunct faculty member at Seton Hill University and at the University of Pittsburgh where she taught Children's and Adolescent's Literature Courses. She served in Literacy AmeriCorps and was a staff member of Beginning with Books for 11 years, and prior to joining us, she was the Children's Manager at the Penguin Bookshop in Sewickley. Tess completed the Western Pennsylvania Writing Project's Summer Institute for Teachers in 2016.
+ Dr. Chris Modic, Science, Current Events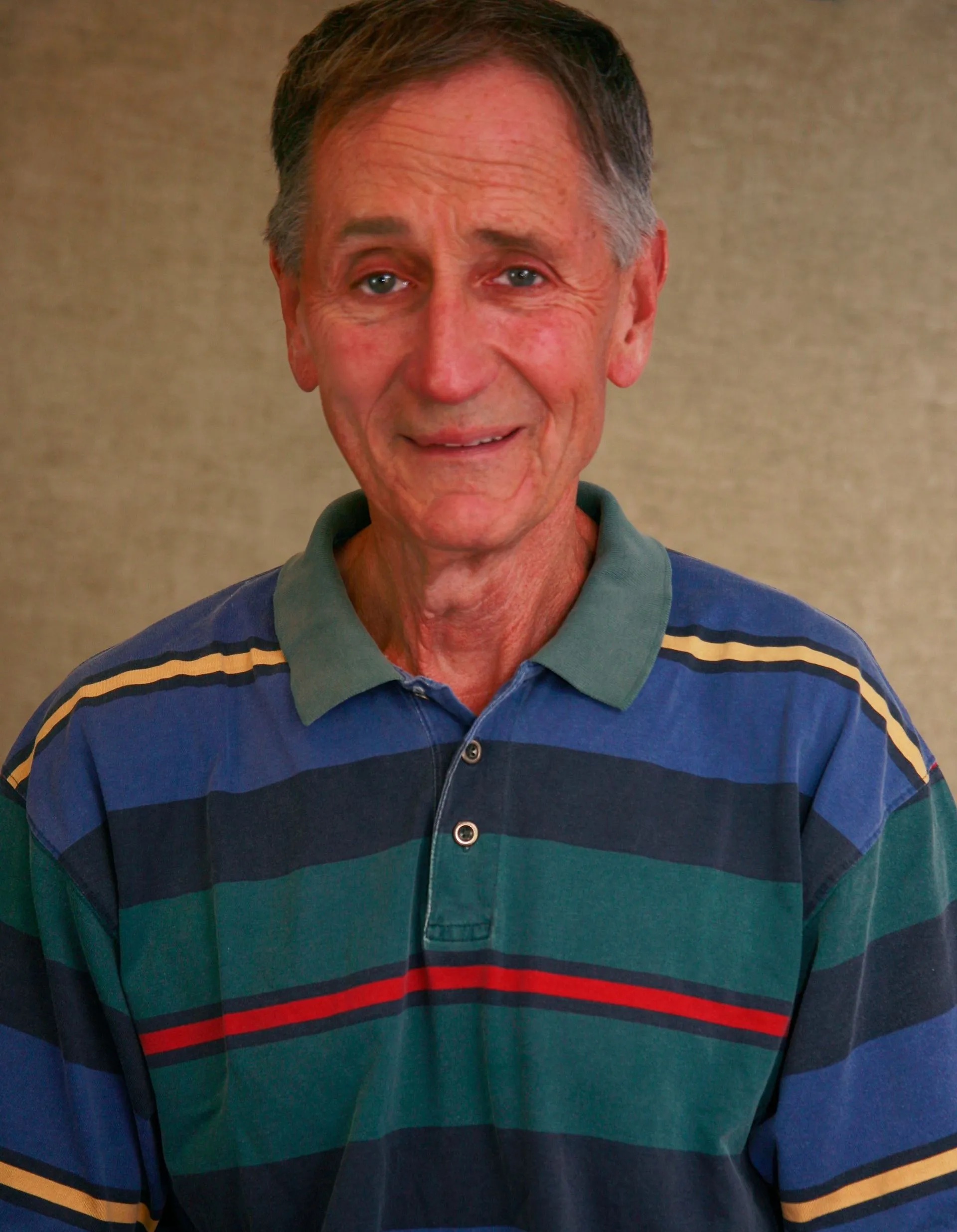 Science, Special Events
Chris is a physician, having practiced medicine as a member of the South Hills Radiology Associates at St. Clair Hospital for 30 years. He is the father of four sons. Chris is a graduate of Case Western Reserve Medical School in Cleveland, Ohio. He teaches Middle School science and current events.
+ Ms. Sarah Lyon, Visual Art Teacher
Visual art teacher
Sarah is the visual art teacher in the Elementary and Middle School classrooms. Sarah earned her Bachelor of Fine Art from California College of the Arts in Oakland, California. She also holds a Master of Arts in Painting from Iowa State University, and a Master of Fine Arts in Painting and Printmaking from Washington University in St.Louis, Missouri.She has been awarded with residencies at the Skowhegan School of Painting and sculpture in Skowhegan, Maine and with the Skidmore College Summer Residency. Sarah has been teaching visual art for over 30 years to elementary, middle and high school students, and to college students. She also taught art history at Point Park College for 6 years.
+ Mrs. Melissa Cullin, Office Staff
Office Staff
Melissa worked for 17 years as the Special Events Manager in the Marketing Department at Seven Springs Mountain Resort. She previously worked for 11 years as an Executive Assistant, Customer Service Supervisor, and Production Manager at J&L Specialty Steel. Prior to joining MCC's staff, she worked as the Director of Project Management at Fireman Creative. When not working, she enjoys cooking and gardening. She has been with MCC nine years.